DUCATI 1199 / 1299 / 959 PANIGALE *
ENGINE SLIDERS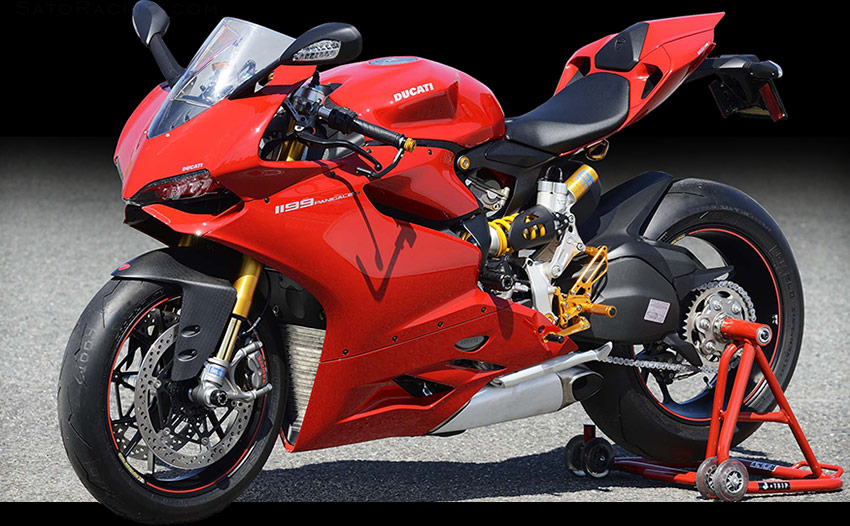 SATO RACING Engine Sliders for Ducati 1199, 1299 and 959 Panigale feature 'Revolver'-style slider pucks made of hard, abrasion-resistant DELRIN for excellent protection of the engine case and fairings if in a slide at speed. Slider pucks are mounted with anodized billet aluminum mounting brackets and collars, and chrome molybdenum and stainless steel bolts. (L/R Set)

A billet aluminum Suspension Support bracket is an available option, providing additional reinforcement for the left side Engine Slider.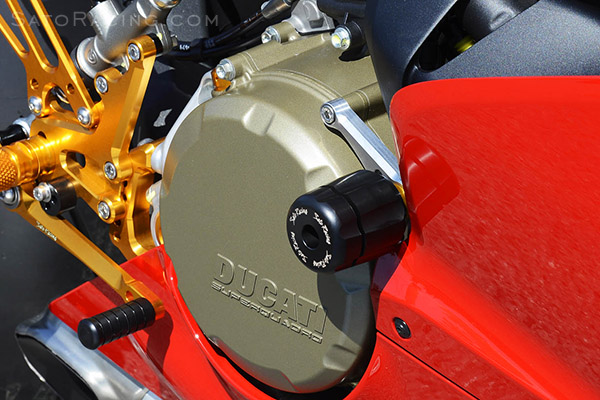 ('12 1199 Panigale S shown in photos)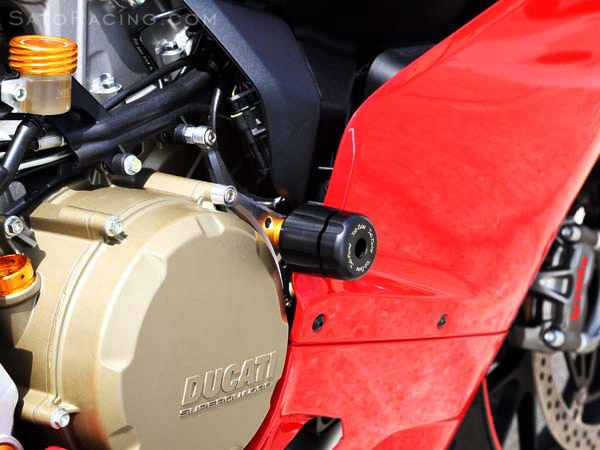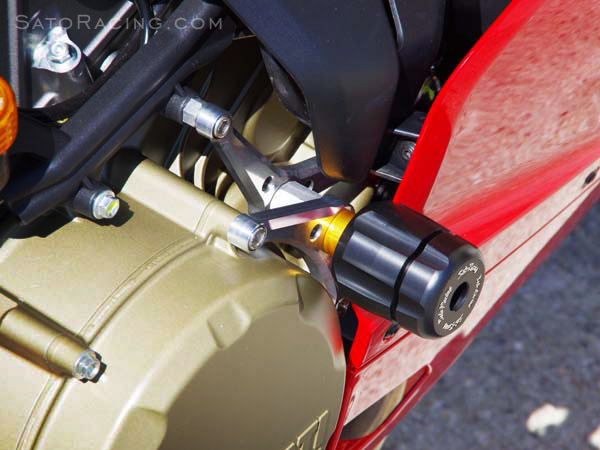 Strong twin-plate design with 4 mount points helps to disperse energy in an impact.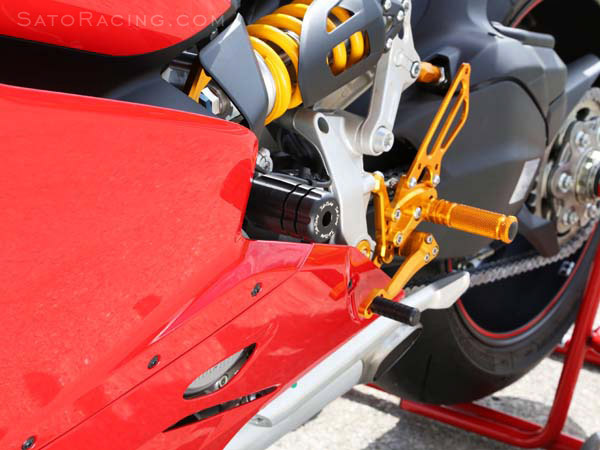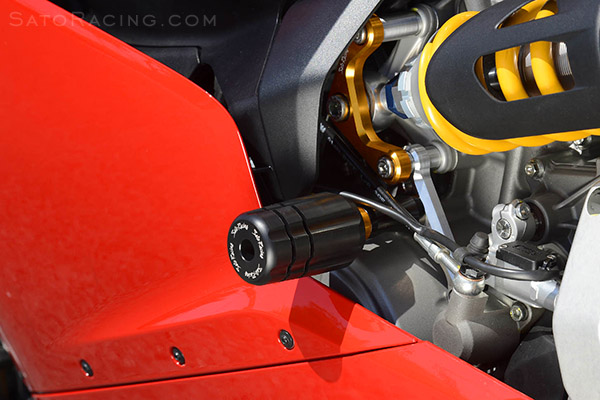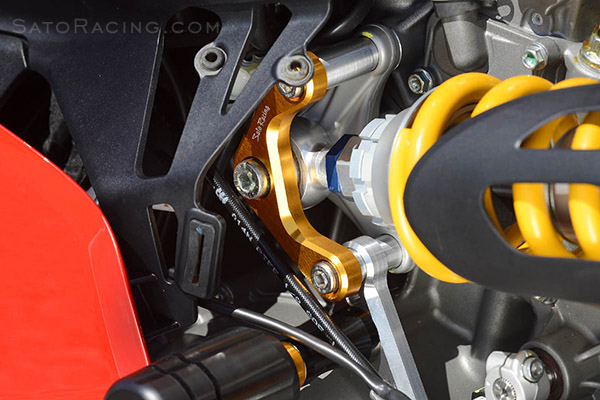 Engine Sliders part#D-1199ES2-BK includes this Suspension Support bracket, which adds
reinforcement to the upper attachment point of the slider and the lower suspension mount.
* NOTES:
- Fitment requires trimming off the corner of the stock black plastic cover/ heat shield on the right side where it is covering up one of the bolt holes, or just removing this cover entirely.

- Not compatible with Ducati Corse carbon clutch cover.

- Also compatible with 899 Panigale ('14-'15) that has been fitted with an 1199-style magnesium clutch cover. (Not compatible with the stock 899 Panigale.)
ENGINE SLIDERS
D-1199ES1-BK
$298

ENGINE SLIDERS
w/ SUSPENSION SUPPORT
D-1199ES2-BK
$398


REPLACEMENT PARTS
SATO RACING offers a full selection of Replacement Parts for these Engine Sliders.
* * * Contact us to place an order * * *
To find out the individual part names, see the illustrated parts list
included with your Sato Engine Sliders, or you can view the PDF:
Engine Sliders | Engine Sliders w/ Suspension Support
Common replacement parts for this model:
SLIDER PUCK REV-M
(Right Side Puck)
SDR-REV-M
$55
SLIDER PUCK REV-L
(Left Side Puck)
SDR-REV-L
$60
SET SCREW M6
SSCW-M6
$2.00

More Sato Racing items for Ducati 1199 / 1299 Panigale