BMW S1000RR / S1000R ('10-'20)
FRONT AXLE SLIDERS
SATO RACING Front Axle Sliders For 2010+ S1000RR and S1000R feature tough slider pucks made out of high-density black DELRIN, a low-friction, abrasion-resistant material ideal for protecting the bike in a crash. These sliders will keep the wheel and lower fork area from scraping the pavement during a slide at speed on the track, with the slider pucks absorbing and dissipating any potential damage. A stainless steel throughbolt holds the sliders securely to the front axle hub. This model fits all generations of S1000RR / R through the 2020 model year.

Also check out our 'Race Concept' Rear Axle Sliders for 2015+ S1000RR.
The following photos show these Axle Sliders installed on a 2020 S1000RR.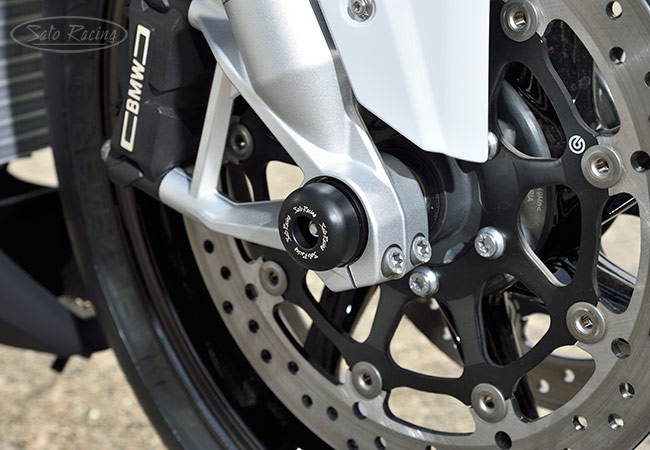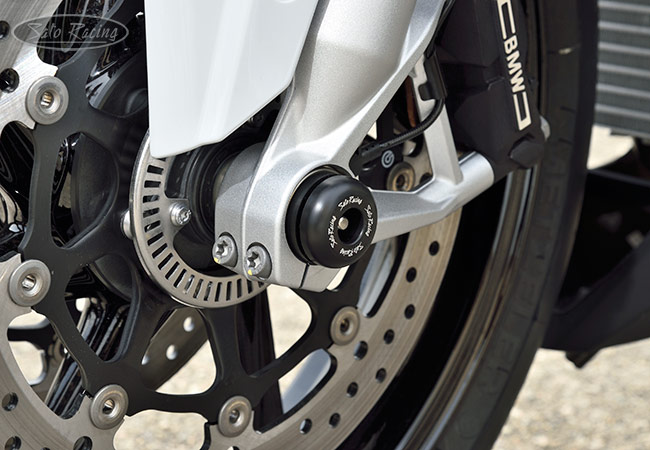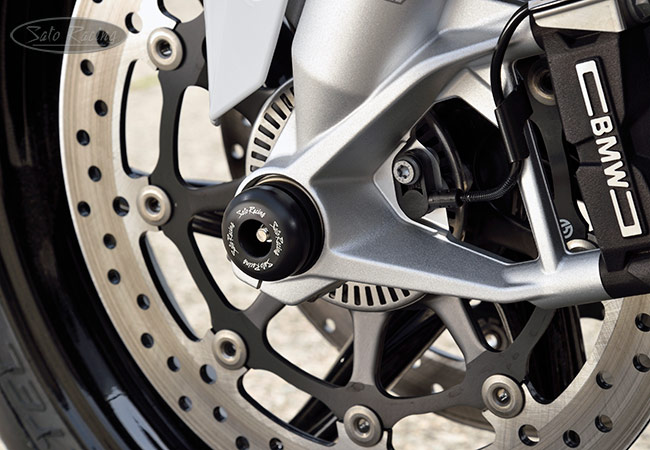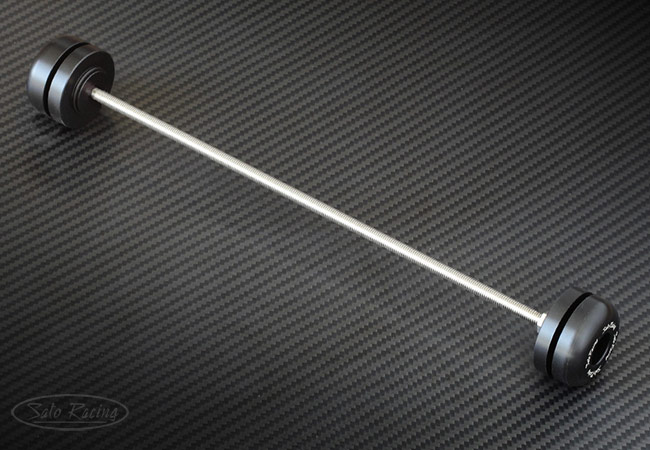 FRONT AXLE SLIDERS
BMW-S1AS-F
$69.95

BMW S1000RR / S1000R ('15-'20)



REAR AXLE SLIDERS
SATO RACING Race Concept Rear Axle Sliders* were originally developed for SST class endurance racing and the Suzuka 8 Hours endurance race for the purpose of speeding up wheel changes, by making axle removal a quicker process. These unique lightweight sliders have a convenient push-in design, with a tapered right side slider, so the axle can be pulled out with the sliders still attached. Made of high density, abrasion-resistant Delrin plastic, they will reliably protect of the rear wheel hub and swingarm from scrapes or more serious damage if you lay it down at speed.

This model fits 2015+ BMW S1000RR, along with several other models including 2015+ Yamaha YZF-R1, 2017+ Yamaha FZ-10 / MT-10, 2017+ YZF-R6, 2017+ Honda CBR1000RR.

*Our 'Race Concept' series of parts are specialized racing parts meant for track use only and are not designed for or intended for street use.
The following photos show these Rear Axle Sliders installed on a 2020 S1000RR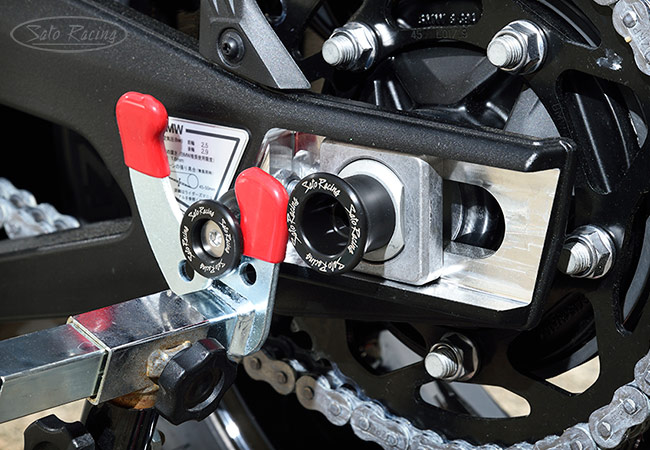 Also pictured: Swingarm Spools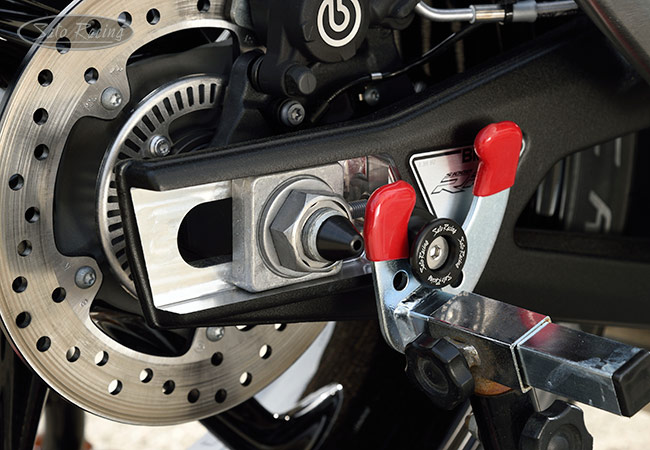 Right-side slider is cone-shaped to allow for easy removal of the axle shaft.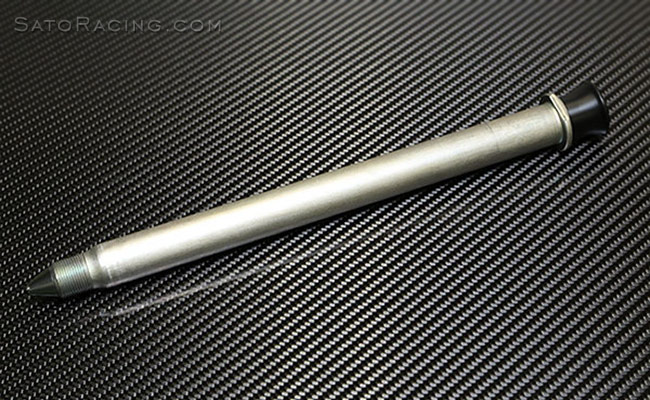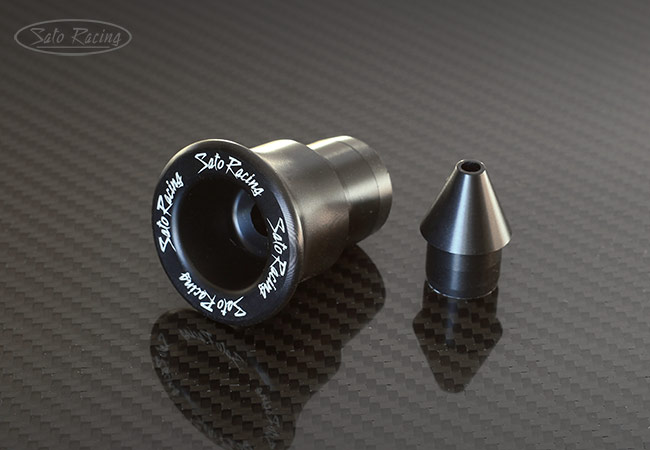 REAR AXLE SLIDERS
Y-R115RCAS-R
$50
Have questions or prefer to order by phone? You can call us to place an order -



More Sato Racing items for BMW S1000RR / R