KAWASAKI Ninja 250R / Ninja 300 ('08-'13*)
FORK SPRING PRELOAD ADJUSTERS
SATO RACING Fork Spring Preload Adjusters for 2008 and up Ninja 250/R and Ninja 300* allow you to adjust the front fork spring preload to your personal preference, letting you easily alter the amount the fork is compressed, for maximizing wheel contact with the road surface and improving handling at the limit. Compatible with the stock handle bars along with most aftermarket handle bars. Anodized billet aluminum in your choice of Gold, or Black or Silver top caps w/ Gold adjustment knobs. (Set of 2)

* NOTE: Compatibility with later model years of Ninja 300 has not been confirmed.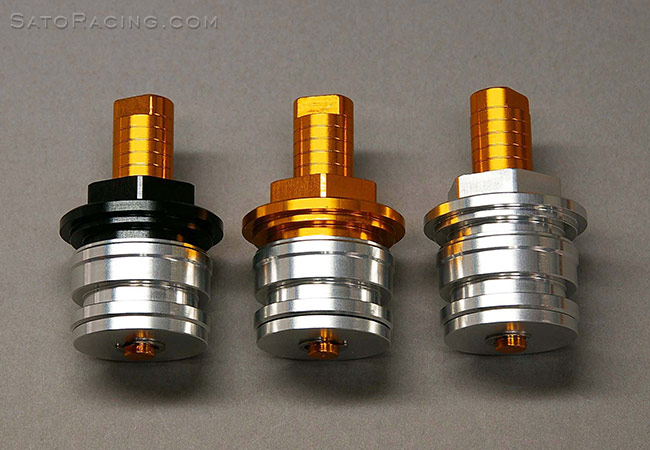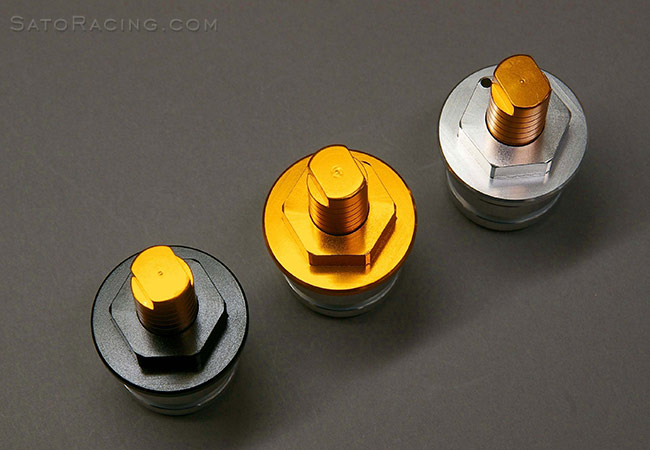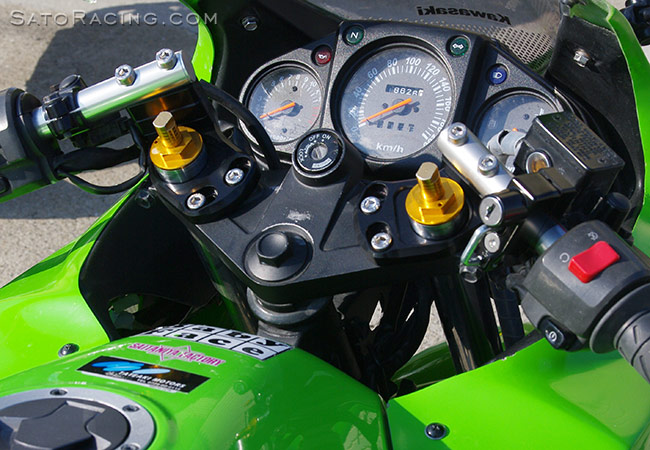 Ninja 250R with SATO Fork Spring Preload Adjusters (Gold) and SATO Handle Bars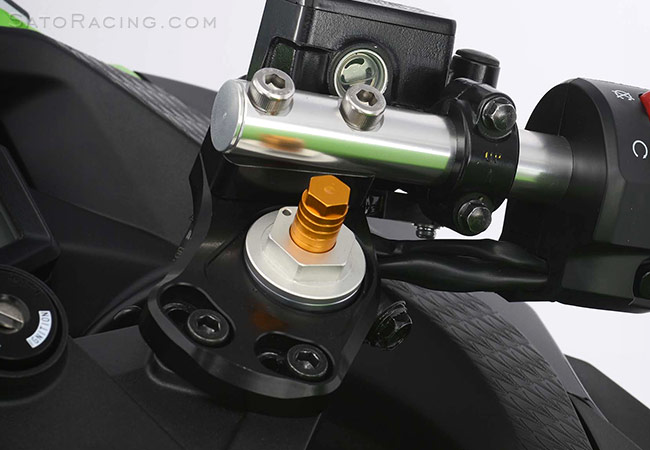 Ninja 300 with SATO Fork Spring Preload Adjusters (Silver) and SATO Handle Bars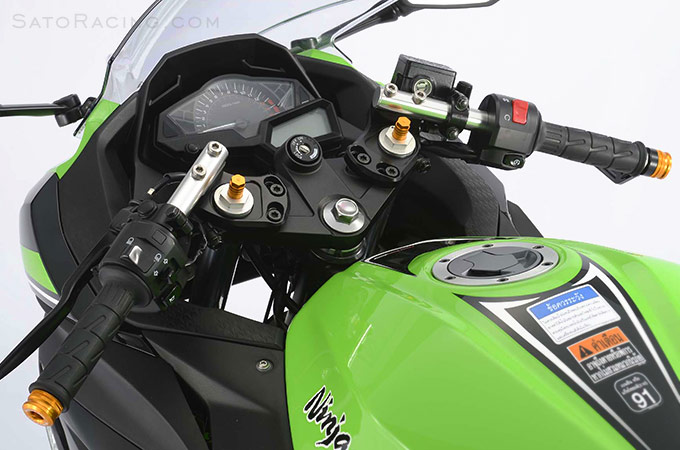 Ninja 300 with SATO Fork Spring Preload Adjusters (Silver) and SATO Handle Bars
(Set of 2)
BLACK
K-250SPA-BK
$138
SILVER
K-250SPA-SV
$138
GOLD
K-250SPA-GD
$138

More Sato Racing items for Ninja 250R / 300