YAMAHA YZF-R3 ('15-'21)
(YZF-R25 / MT-03 / MT-25)
RACING HOOK
If you have removed the L-side passenger peg bracket on your 2015+ Yamaha YZF-R3/R25, MT-03 or MT-25, this stylish billet aluminum Racing Hook fits nicely over the exposed frame holes and provides a sturdy tie-down loop useful for strapping down your bike. (L-side only). Choice of Black or Gold anodized finish, with stainless steel bolts.

This hook can also be installed on the right side if you are using an aftermarket exhaust that does not require the stock exhaust hanger.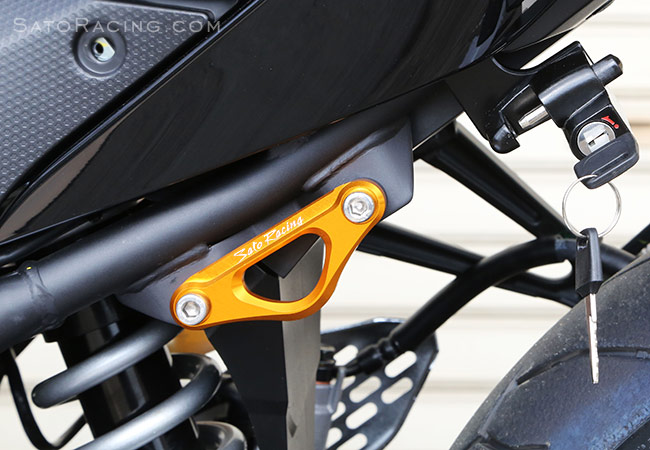 (Racing Hook shown installed on a Yamaha YZF-R25)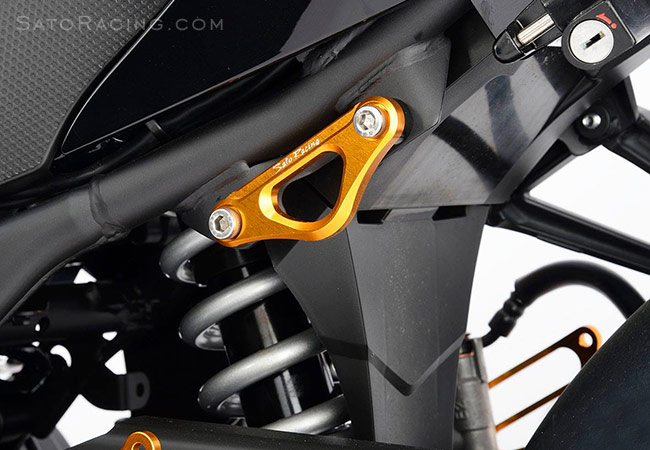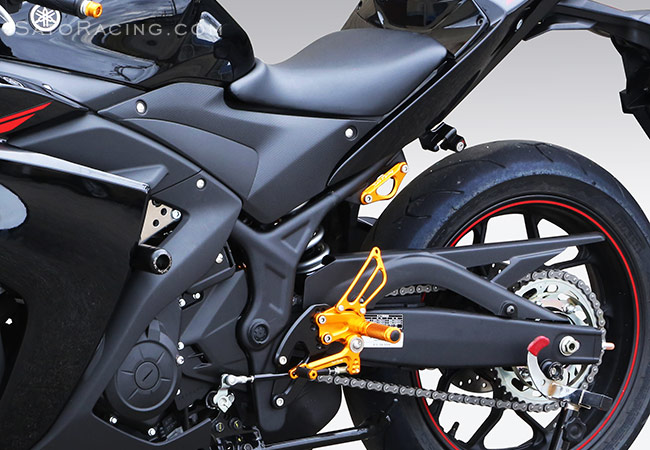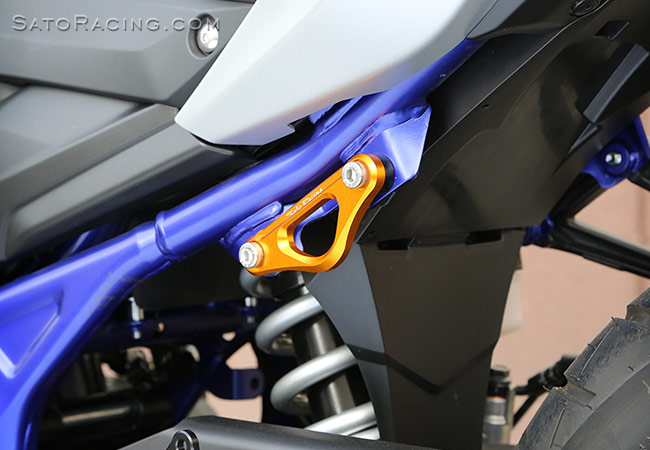 (Racing Hook shown installed on a Yamaha MT-25)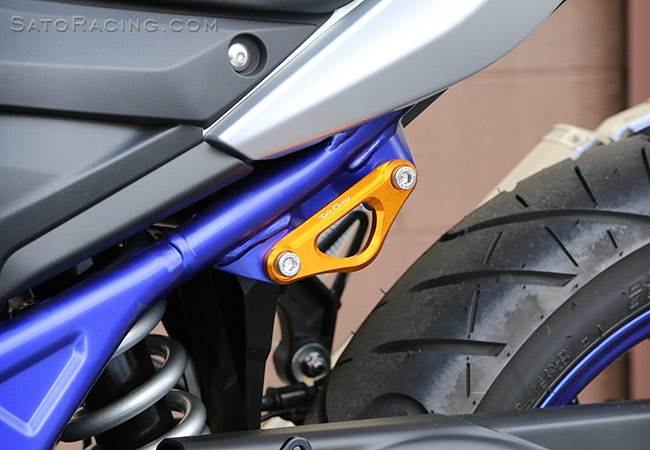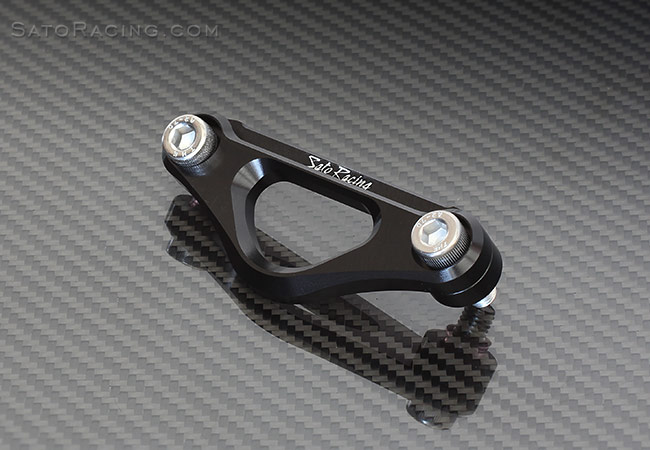 YouTube channel Motonosity did an ambitious build project with a 2015 R3 and they installed our R3 Racing Hook on both sides. The whole build series is well worth watching, since you get to see a stock R3 get completely taken apart and then gradually re-assembled and transformed into a cool-looking streetfighter-style custom, but check out Part 12 in particular for a quick walk-through for installing this Racing Hook:

[L] Racing Hook - (Qty:1)
BLACK
Y-R3HOOK-BK
$50
GOLD
Y-R3HOOK-GD
$50
Have questions or prefer to order by phone? You can call us to place an order -



More Sato Racing items for YZF-R3