HANDLE BAR ENDS
(14-16mm / 18-19mm INSERTS)
Fits models with 14-16mm or 18-19mm bar end openings, including: Ducati (most models),
KTM 125/200/690/990 Duke / RC8
(will not fit KTM models with bar opening diameter less than 14mm)
Aprilia RSV4
MV Agusta F4 / Brutale (-'11)
some Triumph Daytona 675
some Suzuki GSX-R600/750/1000 / GSX1250
some Honda models
SATO RACING Handle Bar Ends + 14-16mm and 18-19mm Inserts, with
optional Long Inner Weights - are available in SHORT and LONG styles,
with a choice of anodized billet aluminum (Black, Silver or Gold),
or Stainless Steel. The optional Long Inner Weights fit inside the bars,
and help smooth out any shakiness and vibrations.

SATO RACING also has Lever Guards which look great with our Handle Bar Ends. Brake-side [R] and clutch-side [L] models available. (See Details Below)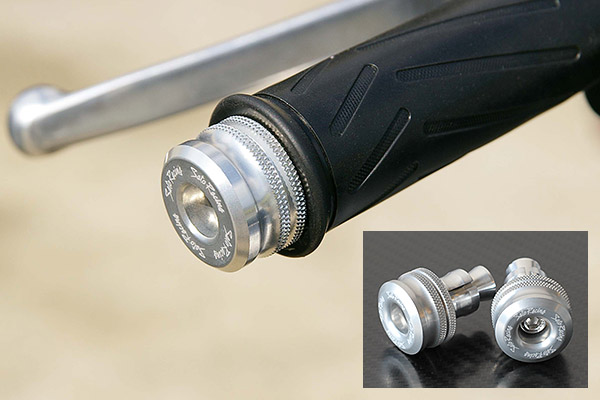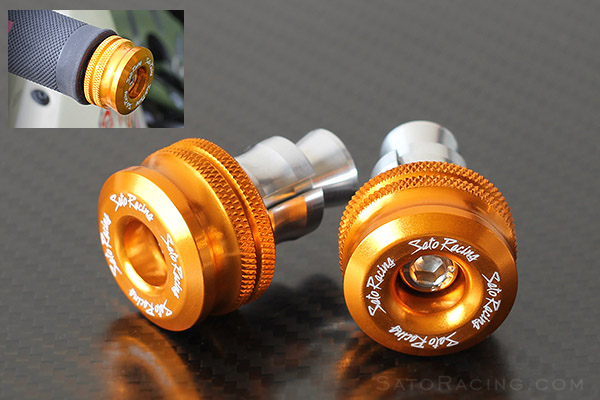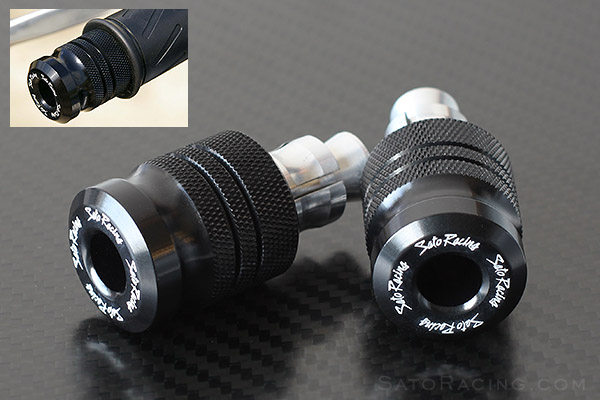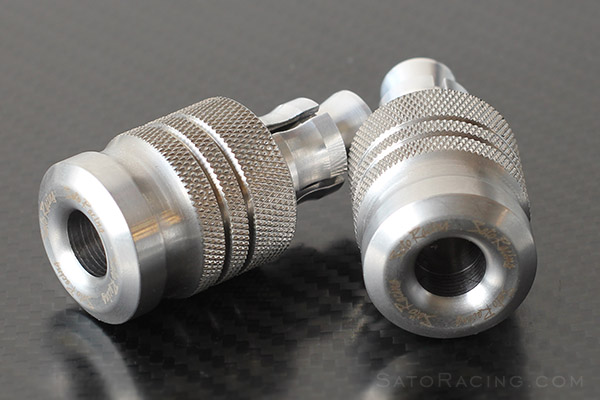 Our LONG-style Stainless Steel Bar Ends are quite heavy,
which may help suppress handle bar vibrations.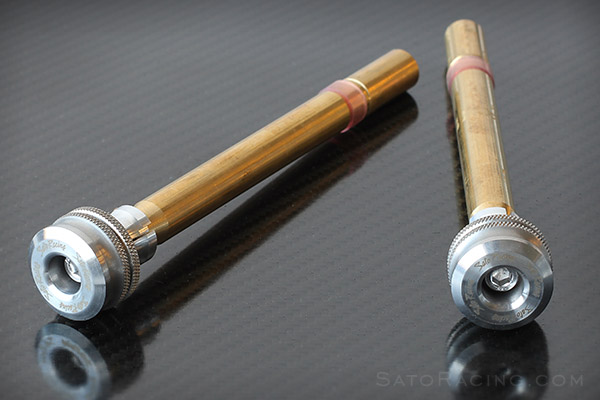 The optional Long Inner Weights add an additional 7oz. to each
side, for even more effective vibration reduction in the handle bars.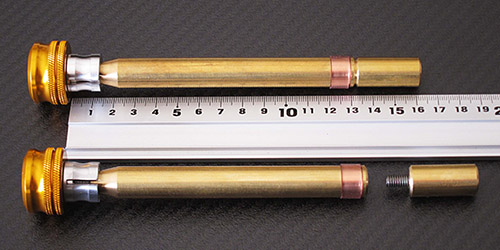 The Inner Weights are 160mm:
130mm+ a 30mm piece that can be removed if needed.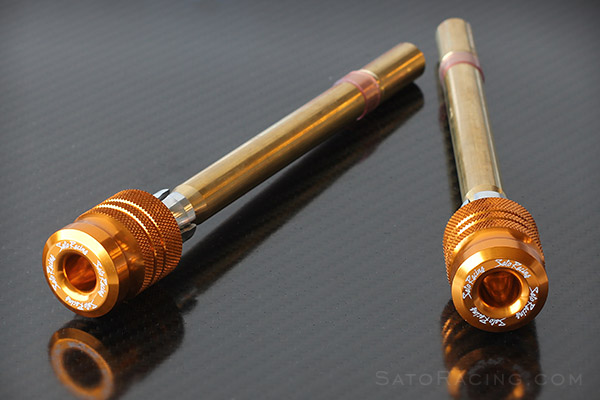 BAR ENDS with 14-16mm/18-19mm INSERTS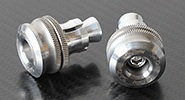 SHORT style
BLACK
BE-1S-B
$35
SILVER
BE-1S-S
$35
GOLD
BE-1S-G
$35
STAINLESS STEEL
BE-1S-SUS
$45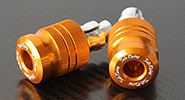 LONG style
BLACK
BE-1L-B
$38
SILVER
BE-1L-S
$38
GOLD
BE-1L-G
$38
STAINLESS STEEL
BE-1L-SUS
$48
BAR ENDS with 14-16mm/18-19mm INSERTS
+ LONG INNER WEIGHTS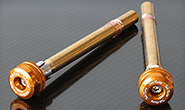 SHORT style
BLACK
BE-2S-B
$50
SILVER
BE-2S-S
$50
GOLD
BE-2S-G
$50
STAINLESS STEEL
BE-2S-SUS
$65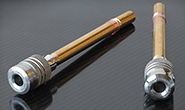 LONG style
BLACK
BE-2L-B
$53
SILVER
BE-2L-S
$53
GOLD
BE-2L-G
$53
STAINLESS STEEL
BE-2L-SUS
$68

LEVER GUARDS

SATO RACING Lever Guards help protect your hands and prevent unintentional engagement of the clutch or brake levers, such as during contact with another rider on the track. Made of lightweight anodized billet aluminum (Black, Silver or Gold), these Lever Guards are designed to be installed with SATO RACING Handle Bar Ends. Choice of Left (Clutch) or Right (Brake) Lever Guard, sold individually.

[L] Lever Guard installed w/ SHORT-style Handle Bar End [part# BE-1S-G]
LEVER GUARD (Size: M6)
COLOR
- [L] SIDE -
Clutch Lever Guard
- [R] SIDE -
Brake Lever Guard
BLACK
LG-M6L-B
$110

LG-M6R-B
$110

SILVER
LG-M6L-S
$110

LG-M6R-S
$110

GOLD
LG-M6L-G
$110

LG-M6R-G
$110


More Sato Racing items for Ducati and KTM