HARLEY-DAVIDSON
SPORTSTER 883/1200 5s (-'03)
SATO RACING Sportster 883/1200 5s (-'03) Rear Sets are made from high grade billet aluminum anodized in a stunning Black or Silver finish. The shift and brake pedals feature double stainless bearings for smooth, precise movement without any wobbling. Deeply knurled footpegs give optimal grip even in wet conditions. These Rear Sets are designed for riders who want a much more aggressive riding position, providing a position higher and quite a bit further back compared to the stock pedals.

Available options include a billet aluminum Sprocket Cover that looks great with these Rear Sets.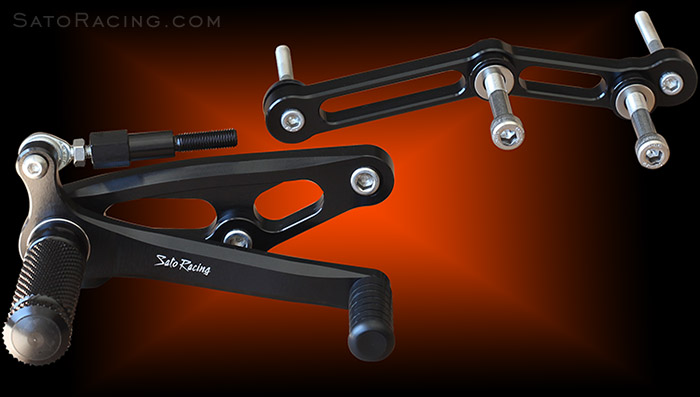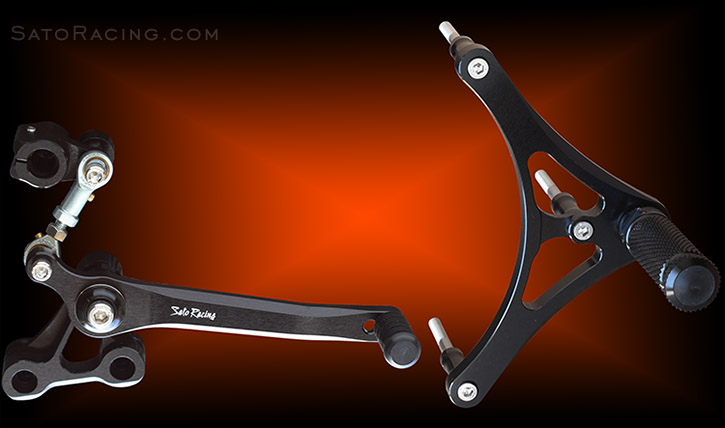 POSITIONS
| | | |
| --- | --- | --- |
| R | 250mm back | 20mm up |
| L | 230mm back | 15mm up |
note: all measurements are in relation to stock position (0 mm).
Note: the following install photos show our original Sportster
Rear Sets. Our current Sportster Rear Sets have several
design differences. (see photos above)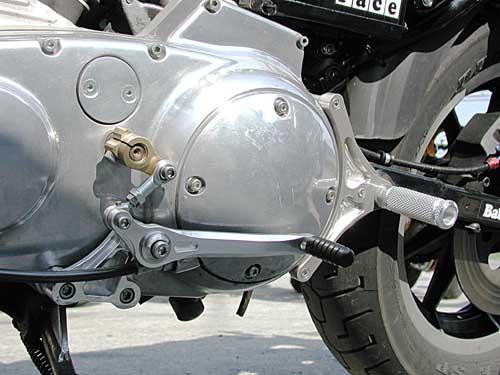 These Sportster Rear Sets provide a stock shifting pattern.
(Reverse shift pattern is not an option).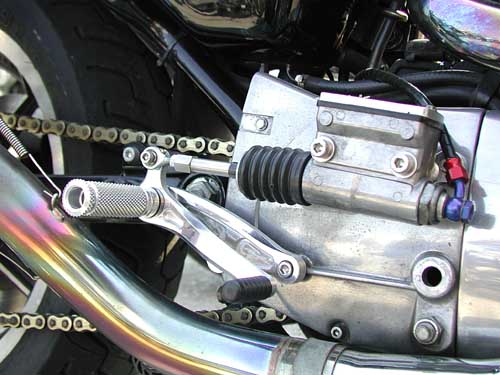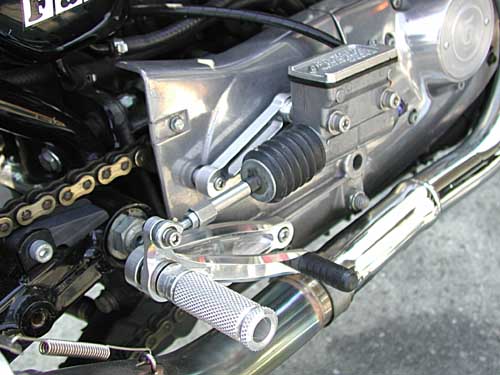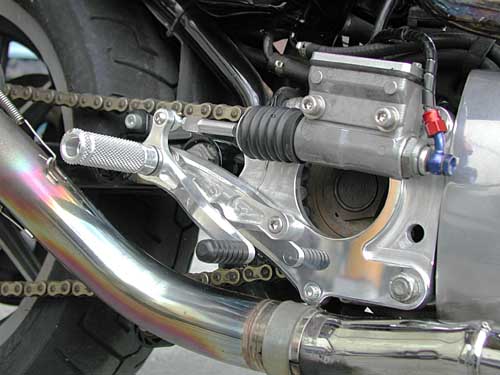 Rear Sets shown installed with optional Sprocket Cover
Rear Sets
BLACK
HD-SSTRRS-BK
$710
SILVER
HD-SSTRRS-SV
$710

HARLEY-DAVIDSON SPORTSTER 883/1200 5s (-'03)
SPROCKET COVER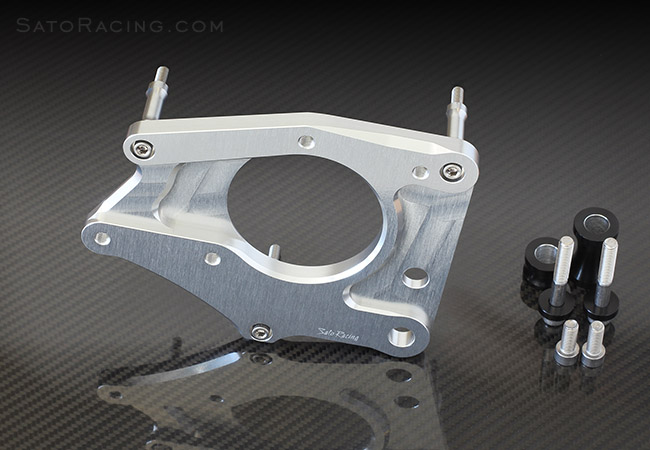 SATO RACING Sportster (-'03) Sprocket Cover is compatible with the stock brake assembly, and also looks great with SATO Sportster Rear Sets. Made of silver (clear) anodized billet aluminum, with stainless steel bolts.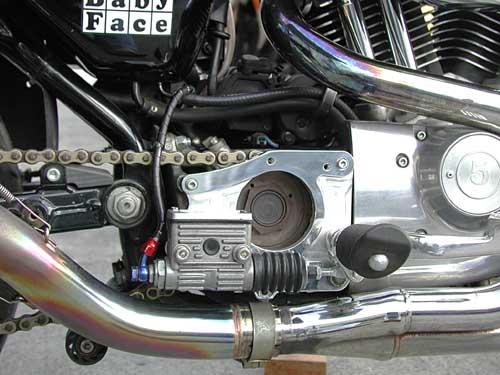 Sprocket Cover shown installed with the stock brake pedal assembly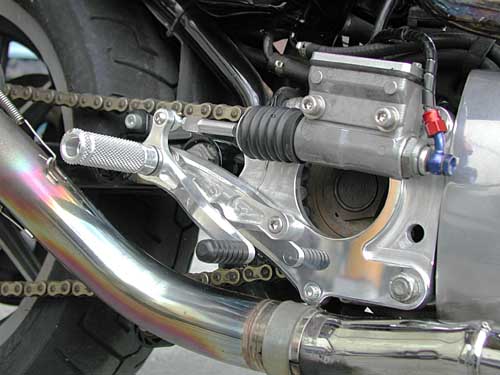 Sprocket Cover installed with SATO Sportster Rear Sets
Sprocket Cover
BLACK
HD-SSTRSCVR-BK
$250
SILVER
HD-SSTRSCVR-SV
$250

SATO RACING offers a full selection of Replacement Parts for our Rear Sets.
* * * Contact us to place an order * * *
To find out individual part names & numbers, see the illustrated parts list
included with your Sato Rear Sets, or download the PDF: Parts List